Latest activity

Economías de reciente asentamiento europeo: distribución del ingreso, derechos de propiedad y desempeño
By: Jorge Álvarez y Henry Willebald (Universidad de la República, Uruguay)
Posted: 22 April 2014
El club de las economías de reciente asentamiento europeo del siglo XIX y XX parecen compartir características similares. Se trata de un club con abundancia de recursos naturales, marginalización de poblaciones nativas, flujos de capital europeo, trabajo libre e instituciones funcionales.
Read more
---

21 April 2014
Call for papers
Tenth International Longevity Risk and Capital Markets Solutions Conference. Deadline: 30 april 2014.
5th Regional Meeting: Public Policy Analysis with Computable General Equilibrium Models. Deadline: 15 June 2014.
SECHI 2014. Deadline: 1 july 2014.
---

Hacia una categorización global de los sistemas de pensiones de capitalización individual
By: María Nela Seijas (Universidad ORT Uruguay)
Posted: 15 April 2014
En las últimas décadas en varios países se han implementado sistemas de pensiones de capitalización individual. ¿Por qué? ¿Cómo podemos verificar si los objetivos que motivaron a la creación de estos sistemas se han cumplido?
Read more
---

14 April 2014
Jobs
Whole Child International - Country Director, El Salvador
UN-WOMEN - Regional Director - Americas and the Caribbean
Banco Interamericano de Desarrollo - Economista para trabajar en Departamento de países Belice, Centroamérica, México, Panamá y República Dominicana (CID)
International Potato Center (Perú) - Agricultural Economist Associate Scientist
---

¿Adiós a los Mercados Emergentes?
By: Javier Santiso (ESADE Business School)
Posted: 10 April 2014
La incertidumbre económica por razones electorales ya no es monopolio de los países emergentes: mientras que muchos de éstos la han superado, es cada vez más común entre los países de la OCDE.
Read more
---

9 April 2014 - BOOK OF THE WEEK
The Tyranny of Experts: Economists, Dictators, and the Forgotten Rights of the Poor
Review by: Eduardo Lora
---

Recent higher education trends in Peru: when increased access is not necessarily good
By: Juan F. Castro y Gustavo Yamada (Universidad del Pacífico)
Posted: 8 April 2014
Lack of regulation and information can create incentives for a process of higher education expansion that compromises the quality of this educational service.
Read more
---

New entries on 7 April 2014
---

Los bonos corporativos en dólares y el riesgo bancario: ¿Una bomba de tiempo?
By: Julián Caballero, Ugo Panizza, Andrew Powell
Posted: 3 April 2014
| | |
| --- | --- |
| | En los últimos años en América Latina, el crédito doméstico ha crecido fuertemente a medida que las empresas han emitido bonos en grandes cuantías en los mercados internacionales. Estos fenómenos están relacionados y pueden estar generando vulnerabilidades que los supervisores nacionales e internacionales no están bien equipados para evaluar. Read more |
---

2 April 2014 - BOOK OF THE WEEK
Democracies and Dictatorships in Latin America: Emergence, Survival, and Fall
Review by: Fabiana Velasques de Paula Machado (IADB)
---

Dos modelos en Latinoamérica
By: Marcelo Capello (IERAL)
Posted: 1 April 2014
¿Cómo han decidido aprovechar los países de América Latina el boom de ingresos de la década de 2000? Unos le han apostado a la Institucionalidad, la competividadad y el Mercado Global; otros al Control de precios, Intervención del Estado y Subsidios.
A quién le va mejor? Read more
---

New entries on 31 March 2014
---

28 March 2014
Call for papers
CEDEPLAR - XVI Seminario sobre la Economía Minera
Fedesarrollo - Revista Coyuntura Económica
XXII Annual Meeting of the Research Network on Inequality and Poverty (NIP)
---

Trade liberalization: how good is it for workers?
By: A. Kerem Cosar, Nezih Guner, James Tybout
Posted: 27 March 2014
| | |
| --- | --- |
| | How does increased openness to international trade affect workers' wages and job security? This question is central to the public debate concerning the effects of globalization, but convincing quantitative answers have been difficult to come by. Read more |
---

New entries on 26 March 2014
---

The factors and strategies that determine vulnerability or resilience
By: Lykke E. Andersen
Posted: 25 March 2014
| | |
| --- | --- |
| | Adverse shocks can take many forms: Natural disasters, climate change, illness, unemployment, technological change, price fluctuations, conflict, vandalism, accidents, etc. The list is endless, and it is important for households to build up resilience against all of these. Read more |
---

21 March 2014 - BOOK OF THE WEEK
Economic Development: What Everyone Needs to Know
Review by: Eduardo Lora
---

El día de la felicidad
By: Eduardo Lora
Posted: 20 March 2014
| | |
| --- | --- |
| | De poco sirve alardear que seamos o no la gente más feliz del mundo. El gobierno y los alcaldes pueden usar mejor las mediciones de felicidad. |
---

New entries on 19 March 2014
---

De los BRICS a los BIITS. El puente de Tacoma y el repricing del riesgo emergente
By: Ramiro Albrieu (CEDES/Red Mercosur)
Posted: 18 March 2014
Entre 2008 y 2012, uno de los hechos más destacados por analistas y académicos fue la resistencia de las economías emergentes al descalabro global originado por la crisis Subprime. Sin embargo, el viento parece haber cambiado de sentido, y cada vez reúne mayor consenso la idea de que el foco de inestabilidad global se ha mudado a un barrio más pobre.
Read more
---

New entries on 17 March 2014
---
Massive Open Online Courses - MOOCs
16 March 2014
MIT - Evaluating Social Programs
Higher School of Economics, National Research University - Public Economics
Lancaster University - Global food security: addressing the challenge
Wharton, University of Pennsylvania - Analyzing Global Trends for Business and Society
University of Washington - Mathematical Methods for Quantitative Finance
---

14 March 2014
Call for papers | Jobs | Grants and scholarships
IDB - Various summer internship opportunities
Banco Central del Perú - Varias oportunidades de Prácticas Profesionales
ECLAC Chile - Assistente de Investigación
IDB - Research Fellow Program
CARICOM- Research Officer
OECD Chief Economist and Head of Economics Department
---

Inequality: a new fork in the road?
By: George Gray Molina (UNDP)
Posted: 13 March 2014
Inequality is no longer falling in many countries, and the culprit is the labor market. Should something be done?
Read more
---

12 March 2014 - BOOK OF THE WEEK
In 100 Years: Leading Economists Predict the Future
Review by: Eduardo Lora
---

Desempeño en matemáticas, elección de carreras y brecha salarial
By: Alejandra Mizala (Centro de Economía Aplicada - Universidad de Chile)
Posted: 11 March 2014
| | |
| --- | --- |
| | A partir de la cohorte nacida en 1968, las mujeres en América Latina han alcanzado una mayor educación que los hombres. Este fenómeno se magnifica si observamos a las mujeres que están en la fuerza de trabajo, 26% de las trabajadoras tenían educación superior completa o incompleta en el año 2007; en contraste, sólo el 17% de los hombres trabajadores tenían ese nivel de educación. Read more |
---

New entries on 10 March 2014
---

The Impact of Bolsa Família on Women's Decision-Making Power
By: Alan de Brauw, Daniel O. Gilligan, John Hoddinott and Shalini Roy
Posted: 7 March 2014
| | |
| --- | --- |
| | In many conditional cash transfer programmes worldwide - including Brazil's Bolsa Família - cash transfers are preferentially made to women. This feature was motivated by earlier research showing that greater control over resources among women is linked to an increase in their decision-making power and improved outcomes among children Read more |
---

New entries on 5 March 2014
---

Political firms, public procurement, and the democratization process in Paraguay
By: Stephane Straub (Toulouse School of Economics)
Posted: 4 March 2014
| | |
| --- | --- |
| | From dictatorship to democracy and the changes in the relevance of political connections for the allocation of public funds through procurement spending. What is the impact on the efficiency of public procurement spending after democratization? Read more |
---

3 March 2014
Call for papers | Jobs | Grants and scholarships
International Monetary Fund Research Assistant Program
Inter-American Development Bank - Research Fellows
Bombardier Recreational Products - Business Analyst Latin America
Banco Inter-Americano de Desarrollo -

Analista Senior de Operaciones - Bolivia

Banco Central de Chile - Gerente de Investigación Económica
Banco Inter-Americano de Desarrollo - FOMIN/MIF Senior Specialist
CARICOM | Panamá - Trade in services and investment specialist
Tetra Tech ARD | Colombia - Director of Finance and Administration
OECD Chief Economist and Head of Economics Department
---

Social Transfers: incentives and disincentives to labour insertion and income generation
By: Simone Cecchini
Posted: 27 February 2014
| | |
| --- | --- |
| | Although over the last decade and a half, CCT programmes have become the main gateway into social protection systems for poor and vulnerable populations, criticism has been raised because of their supposed negative impacts on the labour insertion of working-age adults from beneficiary families. Read more |
---

New entries on 26 February 2014
---

El que estudia(ba) triunfa(ba). La caída reciente de los premios a la escolaridad
By: Hugo Ñopo
Posted: 25 February 2014
| | |
| --- | --- |
| | Los economistas nos referimos a los premios a la escolaridad como el ingreso adicional que los trabajadores son capaces de generar por cada año adicional de estudios. Una medición impecable de tales premioses tarea muy complicada. Sin embargo, existen buenas maneras de aproximarnos. Read more |
---

24 February 2014
Call for papers | Jobs | Grants and scholarships
IDB Call for proposals "Understanding Domestic Savings in Latin America and the Caribbean"
Convocatoria para publicar en Revista Desarrollo y Sociedad, edición especial sobre educación
---

Comercio e innovación inducidos por los derechos de propiedad intelectual
By: Juan Felipe Bernal Uribe (Pontificia Universidad Javeriana, Colombia)
Posted: 21 February 2014
| | |
| --- | --- |
| | Si bien el rol de la innovación y de la implementación de nuevas tecnologías productivas es ampliamente considerado por los economistas como el verdadero motor del crecimiento moderno, el rol que juegan las instituciones de protección de los DPI en dicho proceso es un tema aún muy debatido. Read more |
---

New entries on 20 February 2014
---

20 February 2014 - BOOK OF THE WEEK
The Idealist: Jeffrey Sachs and the quest to end poverty
Review by: Eduardo Lora
---

New entries on 19 February 2014
---

¿Cómo afectaría a Colombia una eventual crisis venezolana?
By: Leonardo Villar, Jonathan Malagón, César Pabón (Fedesarrollo)
Posted: 18 February 2014
Actualmente la economía colombiana está menos expuesta a cambios en el desempeño de la economía venezolana que hace una década, pero lo que allí suceda aún es de gran importancia para el desempeño económico colombiano.
Read more


LACEA Membership
For Membership information and other activities of LACEA click here.

How do I...
Twitter
BOOK OF THE WEEK
The Tyranny of Experts: Economists, Dictators, and the Forgotten Rights of the Poor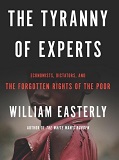 Review by: Eduardo Lora here
Go to Book of the week here
What's going on
OECD FORUM 2014


Resilient Economies for Inclusive Societies
This is a public event that brings together all sectors of society to share policies and ideas around 25 sessions.
---
Fourteenth International Monetary Fund Public Debt Management Forum


June 26–27, 2014
As usual, the target audience is public debt management experts, including senior government debt managers, public debt policymakers, central bank officials, academics, and the private sector.
---
Indicadores del desarrollo mundial 2014


La edición 2014 de los Indicadores del desarrollo mundial (WDI, por sus siglas en inglés), que fue publicada recientemente, ofrece estadísticas comparadas entre países de alta calidad sobre el desarrollo y las condiciones de vida de las personas en el mundo.
---
Banco Interamericano de Desarrollo informe anual 2013: Reseña del año

El Informe anual contiene un examen de las operaciones del Banco en 2013 (préstamos, garantías y financiamiento no reembolsable).

Tags Cloud