Latest activity

Unlocking competitiveness in Latin America: an integrated approach to logistics
By: Christian Daude, Anna Jankowska and Sebastián Nieto-Parra
6 December 2013
Improving logistics performance is at the core of fostering growth and competitiveness in Latin America.
Read more

---

Inequality and wage structure in Mexico: going beyond the mean
By: Claudia Tello (AQR-IREA, University of Barcelona)
4 December 2013
The Mexican case has emerged as an interesting outlier in terms of the relationship between changes in wage inequality and schooling premia in the international context.
Read more
---

2 December 2013
Have a look at the papers from the LACEA 2013 annual meeting on
Labor, Demographic Economics and Migration
---

The relationship between credit and business cycles in Central America and the Dominican Republic
By: Francisco A. Ramírez (Central Bank of the Dominican Republic)
28 November 2013
The empirics of the link between credit and real activity for the case of a group of developing countries with limited financial markets where bank credit is the main source of external finance for the private sector.
Read more

---

New entries on 27 November 2013
Admission is free only if your dad is rich! Distributional effects of corruption in schools in developing countries
Aspiration failure: a poverty trap for indigenous children in Peru?
Benchmarking Container Port Technical Efficiency in Latin America and the Caribbean
Definitions matter: measuring gender gaps in firms' access to credit
Role of regulation and micro finance in Africa, Asia and Latin America
¿Tiene el presupuesto participativo algún efecto en la calidad de los servicios públicos? El caso del sector del agua y saneamiento en el Perú
The effects of electrification on employment in rural Peru
---

Desigualdad y movilidad social en Colombia
By: Daniel Gómez Gaviria (Fedesarrollo)
25 November 2013
La problemática de la desigualdad en Colombia analizada desde diferentes ángulos incluyendo temas rurales y urbanos, educación, pensiones, política fiscal y finalmente, crecimiento.
Read more

---

The ECCU debt carrying capacity: an empirical investigation of its debt evolution and debt limits
By: Kevin Hope and Janai Leonce (Eastern Caribbean Central Bank)
21 November 2013
Persistent primary deficits, low real GDP growth and repeated economic shocks generated by natural disasters are the reasons behind the growth in public debt over the last two decades for the Eastern Caribbean Currency Union countries.
Read more

---

Kids getting smarter
By: Harry A. Patrinos (Lead Education Economist at the World Bank)
18 November 2013
An expansion of a global data set on educational quality: a focus on achievement in developing countries.
Read more

---

15 November 2013
¿Quiénes eligen la disciplina de la educación en Colombia? Caracterización desde el desempeño en las pruebas SABER 11 Juan D. Baró, Leonardo Bonilla, Lina Cardona-Sosa y Mónica Ospina
The Persistent Inequality in the Great Brazilian Cities: The Case of Brasília Luis Cristovao Ferreira Lima
The Brazilian experience in managing interest-exchange rate nexus Ricardo Carneiro and Pedro Rossi
---

14 November 2013
Foreign electricity companies in Argentina & Brazil: The case of American & Foreign Power (1926-1965) Norma S. Lanciotti and Alexandre Macchione Saes
La industrialización de los recursos naturales en el marco de las nuevas estrategias económicas en América Latina María José Paz Antolín y David Silva Gutiérrez
La descentralización y sus efectos en las políticas portuarias en Latinoamérica María Victoria Flores Trujillo
An overview of urban vulnerability to natural disasters and climate change in Central America & the Caribbean region Ebru A. Gencer
---

Social security, economic development and the labor force participation of the elderly in Latin America
By: Bernardo Lanza Queiroz (CEDEPLAR)
14 November 2013
| | |
| --- | --- |
| | The rapidly aging population presents one of the greatest public policy challenges in Latin America, and raises concerns about living conditions, social support and health care provision for the elderly, especially where economic development has weakened family support and a universal welfare system is not yet in place. |
---

Informal job search channels: neighbours effects and wage inequality in Colombia
By: Gustavo A. García and Catia Nicodemo
11 November 2013
Informal networks are an important source of information in the labour market, especially in regard to job search. Literature has distinguished two different search channels: formal and informal.
Read more

---

Los cambios en la desigualdad en los países del Cono Sur de América Latina en la década de 2000 y el rol de las fuentes públicas de ingreso
By: Javier Alejo, Marcelo Bérgolo and Fedora Carbajal
8 November 2013
¿Cómo las transferencias públicas han afectado la desigualdad de ingresos en los países del Cono Sur de América Latina (CSAL) en la década de 2000?
Read more

---

Jobs
7 November 2013
Vulnerability & Poverty Reduction Team at IDS - UK seeks Senior Researcher (more than 10 years exp.) Jan 2014
IFC recruiting Investment Analyst to work in Dominican Republic (1-5 years exp.)
CDG Post-Doctoral Research Fellowship: 1 year appointment from mid-2014 to mid-2015 (5-10 years exp.)
ECLAC looking for a Chief for Natural Resources and Infrastructure Division to work in Chile (+10 years exp.)
Banco Central Chile busca Profesional Económico Financiero - Dpto Cuentas Nal. Institucionales (1-5 años exp.)
---
Find access to abstracts and PDF documents of the 2013 Conference Participating Papers
---

Autoempleo: una categoría laboral heterogénea con diferentes consecuencias sobre la satisfacción individual
By: Alexandra Cortés Aguilar, Teresa M. García Muñoz, Ana I. Moro-Egido
5 November 2013
La relación entre el autoempleo y la satisfacción individual. Si bien en la literatura queda bien establecido que las personas desempleadas son menos felices, la evidencia sobre el autoempleo no es suficientemente clara.
Read more

---

Mejores Pensiones, Mejores Trabajos III
By: Ángel Melguizo (Especialista Líder y coordinador de pensiones de la Unidad de Mercados Laborales y Seguridad Social del BID)
30 October 2013
Eliminando la pobreza en la vejez y apostando por el trabajo formal.
Read more

---

Mejores Pensiones, Mejores Trabajos II
By: Mariano Bosch (Especialista Senior en Seguridad Social del BID)
29 October 2013
Existen dos maneras básicas de incrementar la cobertura previsional, cada una con sus ventajas y sus inconvenientes: una implica otorgar pensiones a quienes alcanzan la edad jubilatoria sin protección social. La otra busca que las personas actualmente en el mercado de trabajo ahorren para su futuro.
Read more

---

Mejores Pensiones, Mejores Trabajos I
By: Carmen Pagés (Jefe Unidad Mercados Laborales y Seguridad Social BID)
28 October 2013
La baja cobertura de los sistemas de pensiones de la región constituye una deuda implícita sobre la cual los países deben actuar cuanto antes.
Read more



LACEA Membership
For Membership information and other activities of LACEA click here.

LACEA Officers

Roberto Rigobón
President

Eduardo Engel
Vice-president

Supported by:

GDNet Knowledge Sharing & Research Communications Capacity Building Program
Twitter
You might like...
The book window
The Promise of Participation: Experiments in Participatory Governance in Honduras and Guatemala

By: Daniel Altschuler and Javier Corrales
Political economists have long wondered whether civic participation in one domain of public life can lead to more participation in other domains.
What's going on
Spring Meeting of Young Economists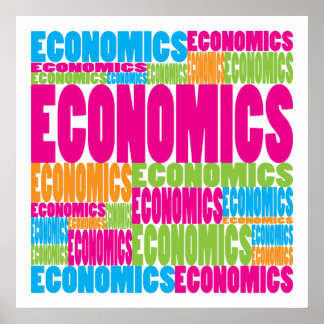 ​SMYE is an annual conference organized by young economists for young economists and provides a forum for the best young economists from all fields of economics where they can discuss their work and share experiences, knowledge, and ideas. Will take place in Vienna, at the Vienna University of Economics and Business, Austria, on 24–26 April 2014. The deadline for abstract submission is December 20, 2013.

---
World Economic Forum on Latin America


Panama City, Panama 01 - 03 April 2014.
The World Economic Forum on Latin America will focus on the region's efforts in maintaining its economic growth, boosting the diversification of its economies, increase its productivity, fuel competitiveness, enhance trade and invest in human capital. Participants will help to determine how to better address challenges in education, health, infrastructure and technology in the region and will contribute to shaping the region's economic, social and political agenda.
---
V Conferencia sobre Educación Económica y Financiera de América Latina


28 y 29 de noviembre de 2013; La Paz, Bolivia.
Analizar los retos para la ejecución de estrategias de educación financiera, así como su evaluación; el papel del sector privado en la implementación de la educación financiera; la diferencia de género en la educación financiera; lecciones aprendidas de las acciones de políticas y los programas; cómo adaptar las herramientas innovadoras para profundizar la educación financiera en América Latina y el Caribe abordando las necesidades de los grupos vulnerables; entre otros temas.
---
Tags Cloud